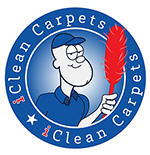 Canberra is home to an interesting mix of cultures and residents who either grew up here or chose to move from another state or country. Public Service jobs and education are two of the main factors contributing to the constant change in tenancy among homes and rental apartments. ​
iClean Carpets fills the need for an affordable cleaning service as required by real estate agencies and private lease agreements. Professionals and students alike get access to reasonably priced quotes without compromising the quality of work.
Suburbs have been sprouting left and right, especially Gungahlin in recent years. Business owner Ariel has been a trusted service provider to these areas ever since he established iClean Carpets back in 1995.
By utilising passion in cleaning and expertise in handling equipment/chemicals, iClean Carpets is able to provide a cleaning service that satisfies customers, earning the trust of local businesses and regular customers alike.
Over 20 years of experience has given iClean Carpets the proper knowledge to deal with unique circumstances and complicated cleaning tasks. Discuss your requests and settle a quote by calling 0412 341 937.